What Does Tire Rotation Do?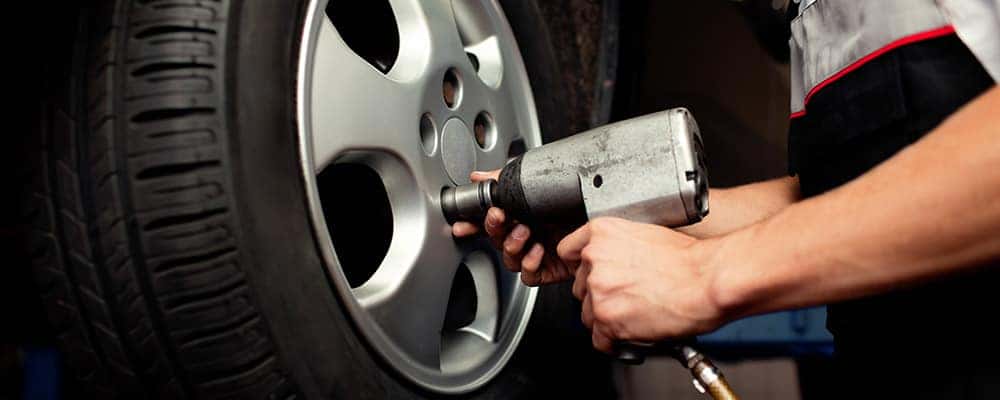 Carson City drivers know that regular car maintenance is crucial to keeping a vehicle in top shape. And while you might know all about oil changes and detailing work, many drivers wonder what is tire rotation and why is it such a big deal? This simple service is vital to your car's performance, safety, and even your warranty! Let's go into the basics.
What is Tire Rotation?
What does "rotating tires" mean anyway? Simply put, a tire rotation involves moving the position of your tires along your vehicle. This might mean moving the tires in an X-pattern for a front-wheel drive car or a side-to-side pattern for a performance model. Why can't you keep the tires in the same spot forever? Because tires wear unevenly. For example, a front-wheel drive car places much more weight and stress on the front tires than the rear wheels. If you keep your tires in the same spot, your front tires may go bald before your rear tires lose significant tread.
How Does Tire Rotation Help Performance?
Tire rotations offer a great chance to visually inspect for damage, air pressure, tread depth, and more.
Tire rotations distribute the wear and tear more evenly across your entire set of tires, leading to a longer lifespan for the set and better handling overall.
Tire rotations may be required as part of your warranty, so scheduling your service regularly can help prevent costly mistakes!
How Often Should I Rotate My Tires?
Generally speaking, we recommend a tire rotation every 5,000 miles or so. This is usually the same time frame as a typical oil change, so why not bundle them into the same service to save some time? However, we recommend checking your car's manual to see more specific recommendations. Or, of course, you can always stop by Reno when you're in the area and we'll take care of you!
Schedule Your Service at Rackley Auto Group Reno
Now that you know what does tire rotation do, are you ready for your appointment? Whether you drive an AWD SUV in Fallon or a performance coupe in Sparks, Rackley Auto Group Reno can help you get the best results out of your vehicle. Contact us with any questions and find out why so many customers choose us over the competition. Feel free to check out our current service specials and schedule your maintenance today!