Fall Activities in Reno, NV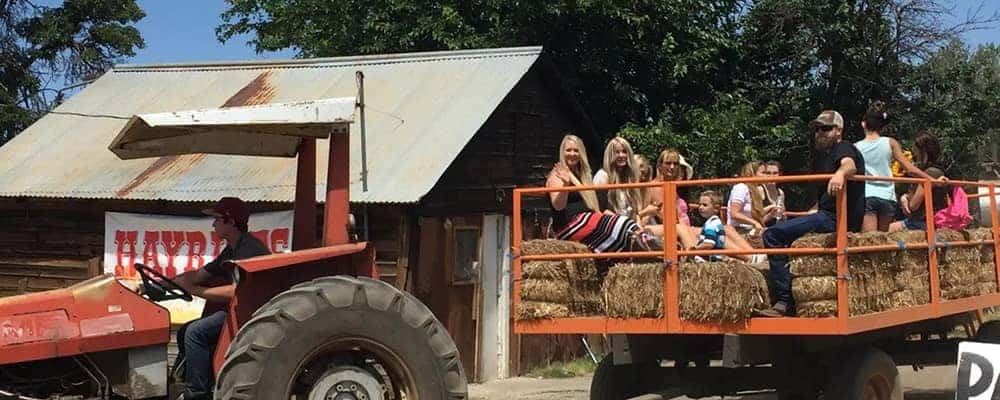 Are you searching for things to do in Reno this fall? Rackley Auto Group Reno is proud to recommend a list of fall activities in Reno that would be perfect for the whole family.
Ferrari Farms
Visit Ferrari Farms to pick out your perfect pumpkin. In addition to the popular pumpkin patch, there are plenty of other fun activities for kids and adults alike. Find your way out of the corn maze, put your skills to the test on the zombie paintball hunt, or take a hayride.
Address: 4701 Mill Street, Reno, NV
Galena Creek Trail
If you want to take in the beautiful fall colors, a hike along the Galena Creek Trail is perfect. This 4.7-mile trail is considered a moderately difficult trail where you can walk, run, or bike. The trail begins at Phillip & Annie Callahan Park. Along the trail, you will find 18 signposts that correspond to a nature trail brochure. It is a great way to learn about the ecology and cultural history of that area.
Reno KOA at Boomtown
The fall is an ideal time to go camping in the Reno area. This peaceful campground is located near the Boomtown Casino & Hotel, which means you can still experience the scenic outdoors while being close to shops and restaurants. Reno KOA at Boomtown is also pet-friendly, so you can bring your furry friends along for the adventure.
Address: 2100 Garson Road, Verdi, NV
Bicentennial Park
While the weather is nice, take the family to Bicentennial Park. Explore everything it has to offer along the bike trail, or relax by the water. You can also check out a variety of temporary and permanent art sculptures at the Sculpture Garden.
Address:10 Ralston Street, Reno, NV
Contact the Team at Rackley Auto Group Reno
Drivers in the Reno area already trust the team at Rackley Auto Group Reno for everything automotive. But did you know that we also would be glad to provide recommendations fall activities in Reno, fun things to do in Reno, and more? Contact us for more information!